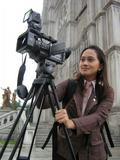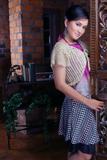 Bundle up Your Broadband
There are many things to be taken into consideration when choosing a broadband provider, but one of the most common is the extra features you can get with it. Getting broadband on its own is no longer necessary; instead you can receive your phone, TV and mobile phone from the same company.

The Broadband Bundle started in 2007 with Virgin and their "4 for £40" TV, internet, home phone and mobile phone package. Other companies have followed suit and with one company you can even get your gas and electricity along with your home phone and broadband.

But can a broadband bundle save you a bundle? There's no doubt that having all your bills coming from the one provider makes life a lot easier, but can you actually save money by doing so? The best way to find out is to simply assess the options. Say the package you're interested in offers free evening and weekend phone calls and 139 TV channels. This is all well and good if you work office hours and are a telly addict. But if you work nights and hate daytime TV, you're not really going to benefit from this package, in which case a simple cheap broadband package would be more cost-effective for you.